DGCA might well furthermore show special audit of few airways following spate of incidents – Times of India
NEW DELHI: Following a spate of runway incidents in last five days, the Directorate General of Civil Aviation (DGCA) is likely to order an audit of some airlines whose flights were involved in those close calls. The regulator is also going to issue an advisory to airlines by evening. "We are going to audit operations…
NEW DELHI: Following a spate of runway incidents in final 5 days, the Directorate General of Civil Aviation (
) is liable to expose an audit of some airways whose flights were infected about those shut calls. The regulator is furthermore going to topic an advisory to airways by evening.
"We'll audit operations of some airways. The advisory for all airways is being launched quickly," acknowledged a senior legit. SpiceJet has considered no longer lower than three conditions of planes veering off runways since final Saturday. Other airways enjoy furthermore had their portion in these incidents.
Aviation secretary P S Kharola met airline CEOs on Tuesday evening after a upward push in incidents in final four to 5 days. "They've been requested to know all measures to be sure this stuff don't recur. We're holding a extremely shut witness," Kharola acknowledged. Heads of airways' operations met DGCA officials led by DG Arun Kumar on Tuesday where they were issued the checklist of precautions to be taken for protected monsoon operations.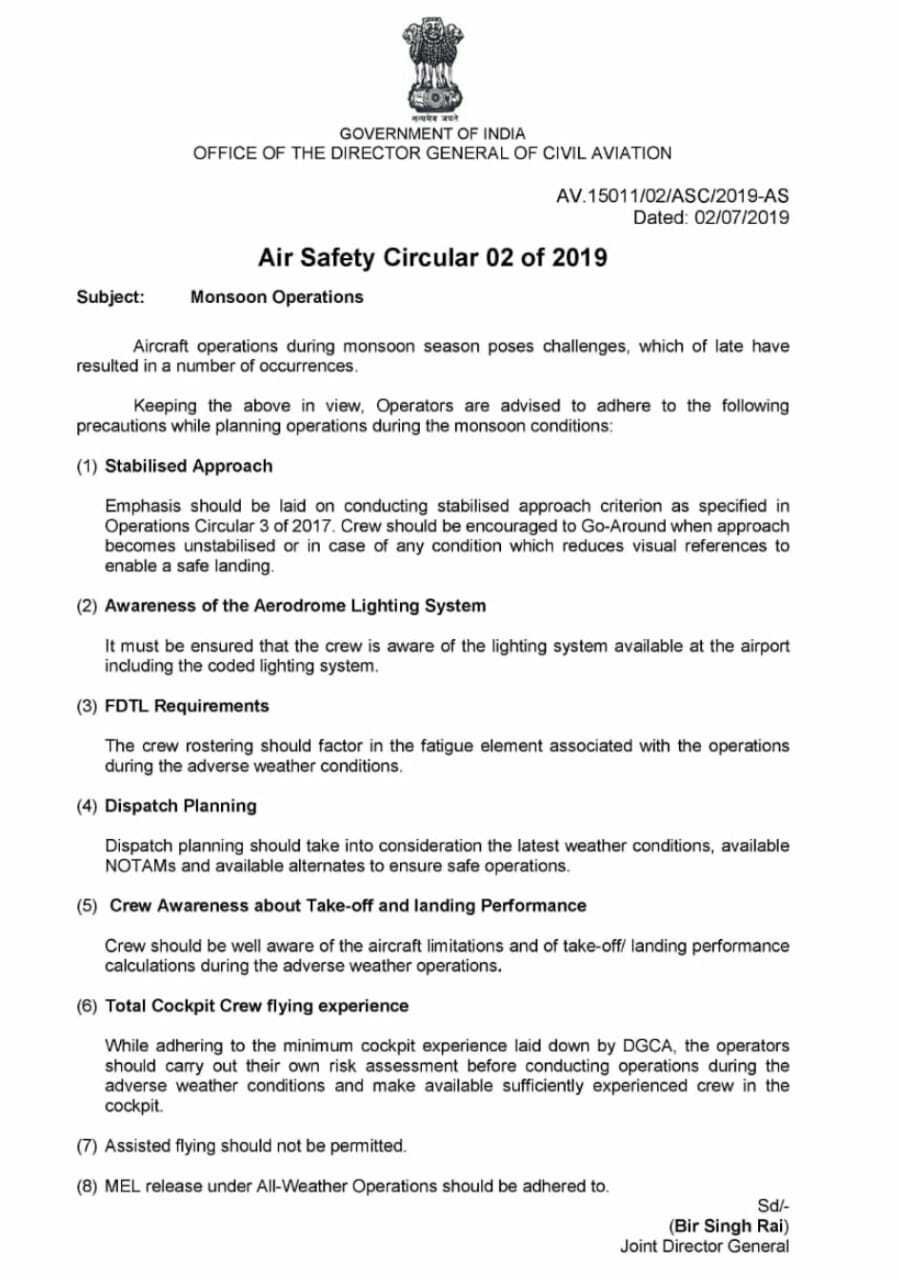 On Tuesday, a SpiceJet Pune-Kolkata flight veered off the moist runway at vacation situation on landing in heavy rain. As a consequence, the Boeing 737 working as SG-275 broke four runway lights.
"Pilots took corrective action to in finding the aircraft on middle line. Four runway edge lights were inadvertently broken. All passengers and crew protected," SpiceJet acknowledged in a press launch.
SpiceJet flight overshoots runway at Mumbai airport; none wound
A SpiceJet flight from Jaipur skidded and overshot the predominant runway while landing on the Mumbai airport amid heavy rains on Monday, although no longer idea to be one of the passengers were wound in the incident, an airline spokesperson acknowledged.
On Monday night time, a SpiceJet aircraft overshot the predominant runway at Mumbai airport on landing and is caught there. A special team of Air India is working to know away the aircraft from there so as that common operations might well furthermore resume at Mumbai.
Two aircraft had suffered tail strikes on landing in final three days. An Air India Categorical (AI-Ex) Boeing 737 bounced fair a runt of on contact down at Calicut after which had a tail strike on Monday. And in the opposite case, a GoAir Airbus A320 suffered this on landing at Ranchi Sunday (June 30). Fortunately, in both incidents no person on board was injured and the aircraft involved were furthermore no longer broken.
These twin tail strikes came after two incidents of aircraft veering off runway on Sunday after landing in heavy rain. A SpiceJet aircraft overshot the runway in Surat and an Air India Categorical veered off the taxiway in Mangalore. Fortunately, in both conditions each person on board the two aircraft were protected.
And, on Saturday (June 29), an IndiGo Airbus A320 neo working from Dehradun to Bengaluru as 6E-912 had to divert to Delhi after yet every other snag in the Allotment and Whitney engines that energy this aircraft. "The aircraft had a technical topic. It landed safely in Delhi and passengers were despatched to Bengaluru on every other aircraft," acknowledged an IndiGo spokesperson.